Open Design Academy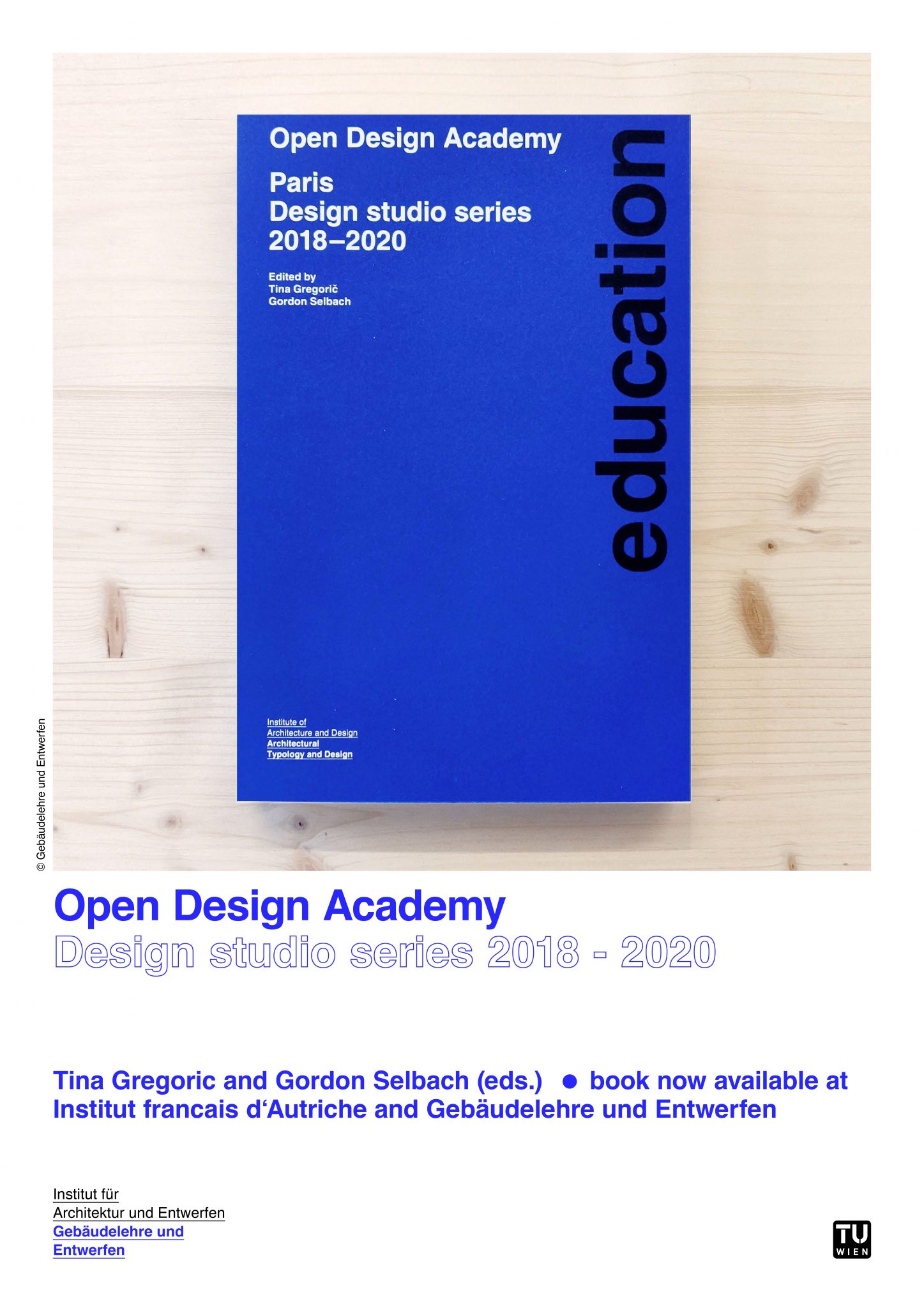 Rethinking architectural education has been an ongoing quest to challenge and to experiment with the traditional academic systems in order to elevate the discipline at large.The recurring calls for the urgently needed redirection of architectural education towards critical planetary issues, from environmental to societal, outline the long-lasting fragility that architects should take responsibility for. Open Design Academy aims to challenge both the spatial and pedagogical systems of architectural education towards being more open – in relation to the public, community and city – and more interdisciplinary in order to contribute to the urgent discourse in reshaping architectural education.
Education is one of the main design research fields undertaken at Architectural Typology and Design research unit at the Institute of Architecture of the Vienna Universityof Technology. This, the first volume in the series, considers the wider questions and models of academic creative education of interdisciplinary creative learning.
Responding to the current critical social and environmental needs, the publication series brings together a set of research and response focuses, both real and imaginative – Education, Healthcare, Tourism, Production and more – to actively challenge the role of the architectural profession as a whole to help elevate current realities.