studio mischer traxler – an exhibition that will (never) happen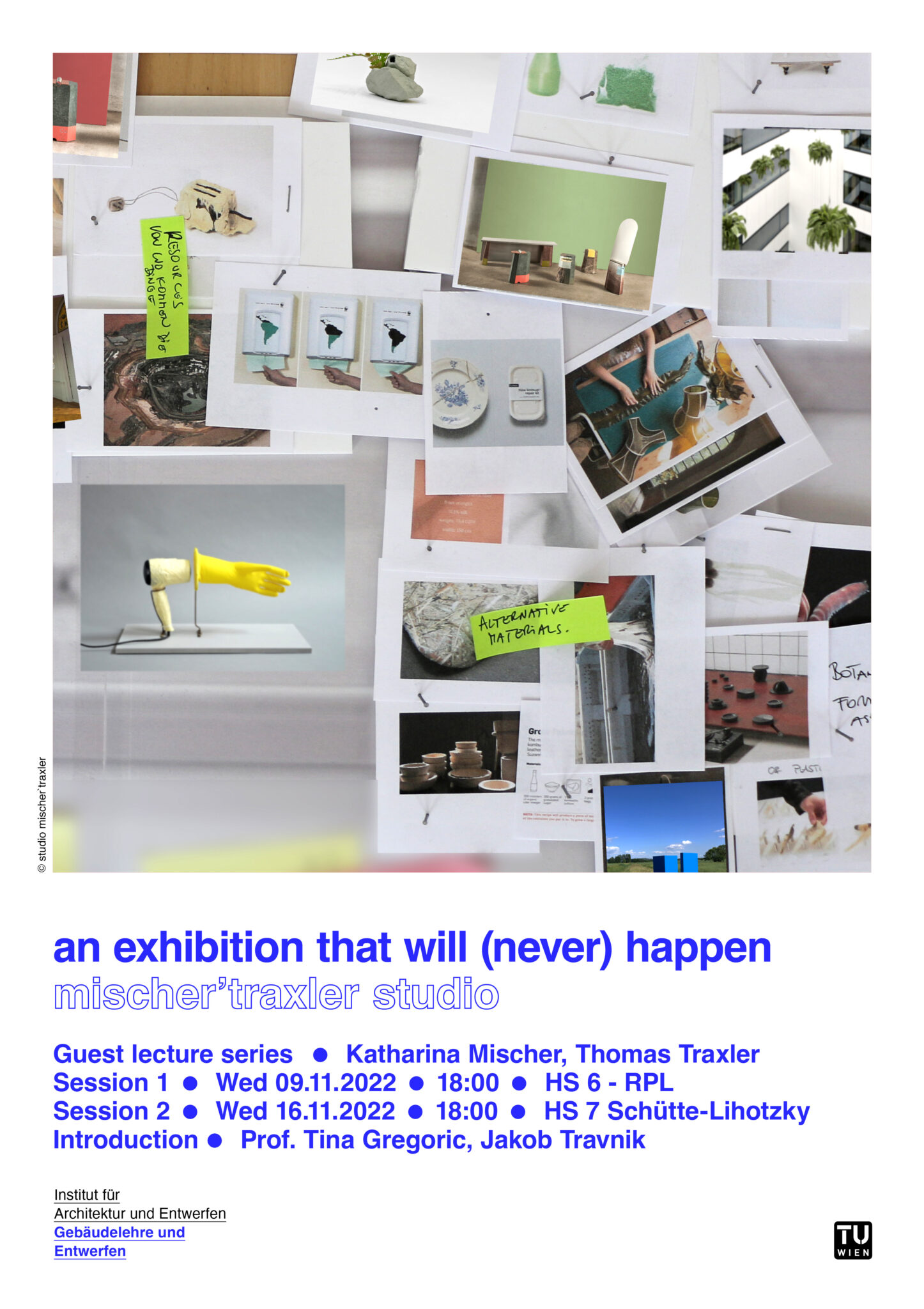 Katharina Mischer, Thomas Traxler
and their team form mischer'traxler studio. Based in Vienna they develop and design products, furniture, installations and more, with a focus on experiments, context and conceptual thinking.
Balancing between handcraft and technology, the studio envisions whole systems, new production methods and kinetic or interactive installations that question topics, tell stories or open up new ways of doing things. They examine, experiment, analyse and reject. Their results are often playing with uniqueness, and some of their projects are poetic records that interact with the viewer and evoke unexpected reactions. By using their outcomes as well as a mean of communication, the studio tries to show that Design can be functional, good and beautiful not just in objects but as well in the ideas they represent.
Katharina and Thomas already met whilst studying. They completed their BA-degrees in product and furniture Design at the NDC St.Pölten and at Kingston University London and continued to study in the IM-masters programme at the Design Academy Eindhoven. After graduating in June 2008 and several years of collaborating on various projects, Katharina and Thomas founded mischer'traxler studio in 2009.
Lecture focus
We often see our works as means of communication to discuss certain topics, ask questions or try to make people look at a theme from a different point of view.
For this lecture series we will talk about topics and issues which we find relevant and that are re-occurring elements in our work. We will put some of our studio's projects in dialogue with historic references, various inspirations and other projects from the fields of Design, Architecture, Art and Science. A lecture – like a guided tour  –  through an imaginary, multidisciplinary exhibition which is divided into several topics. Within these two evening sessions between 4-7 topics will be discussed and visualised with reference projects.
At the end of the 2nd session we will define together additional topics that were not covered and that you will explore further. These topics will be distributed to groups of approximately ten students. Each group should then develop as well a 'digital' room in the exhibition with reference-projects from Art, Architecture, Design and Science. These virtual exhibition rooms will be collected in a virtual museum on Miro.
Quelle: studio mischer traxler