MATERIALITY AS IDENTITY – AVENIER CORNEJO ARCHITECTS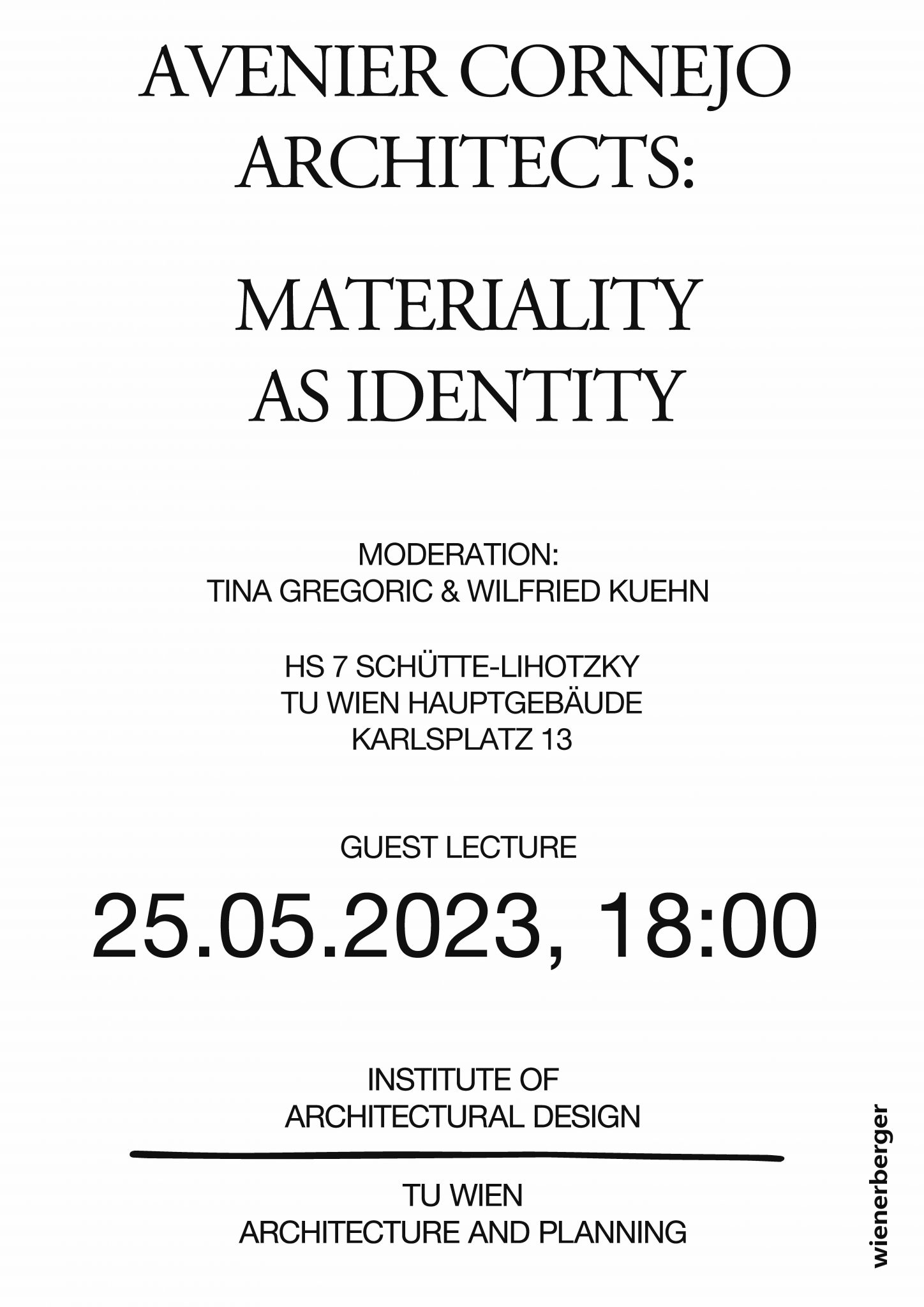 The lecture is organized by the Institute of
Architectural Design.
Christelle Avenier and Miguel Cornejo will present the architectural and theoretical approach of their agency.
Christelle Avenier was born in the French Alps, Miguel Cornejo was born in Chile. They studied together at the Ecole Supérieure de Paris Malaquais and founded Avenier Cornejo Architects in Paris in 2008. The agency considers architecture as an experience influenced by volume and light. Their approach is above all inventive, without preconceptions or prejudices. Each project leads to a process of reflection, each expectation has several possible answers. Whatever the architectural desire, the goal is to create a fertile response. Christelle Avenier & Miguel Cornejo are currently teaching as visiting professors at TU Vienna.
About the practice:

Avenier Cornejo Architectes have acquired extensive experience in the fields of housing and public facilities. Several times awarded, they have built or have under construction more than 500 housing units for public and private clients. Their work increasingly focuses on the environment, the knowledge and the enhancement of materials, but also on space, light and outdoor spaces proven to be so valuable in the urban environment. Coming from different backgrounds, the agency sees projects from multiple angles and brings forth a reflection specific to each program. Today, the agency is in the design and construction phase of several projects in different cities in France (Paris, Lilles, Nantes, Toulouse, etc.) and abroad, in Chile. Recently, their project "Patin" was awarded the "Brick Award 22" in the category "Living together".
With friendly support of Wienerberger: