Material Reuse Strategies – Symposium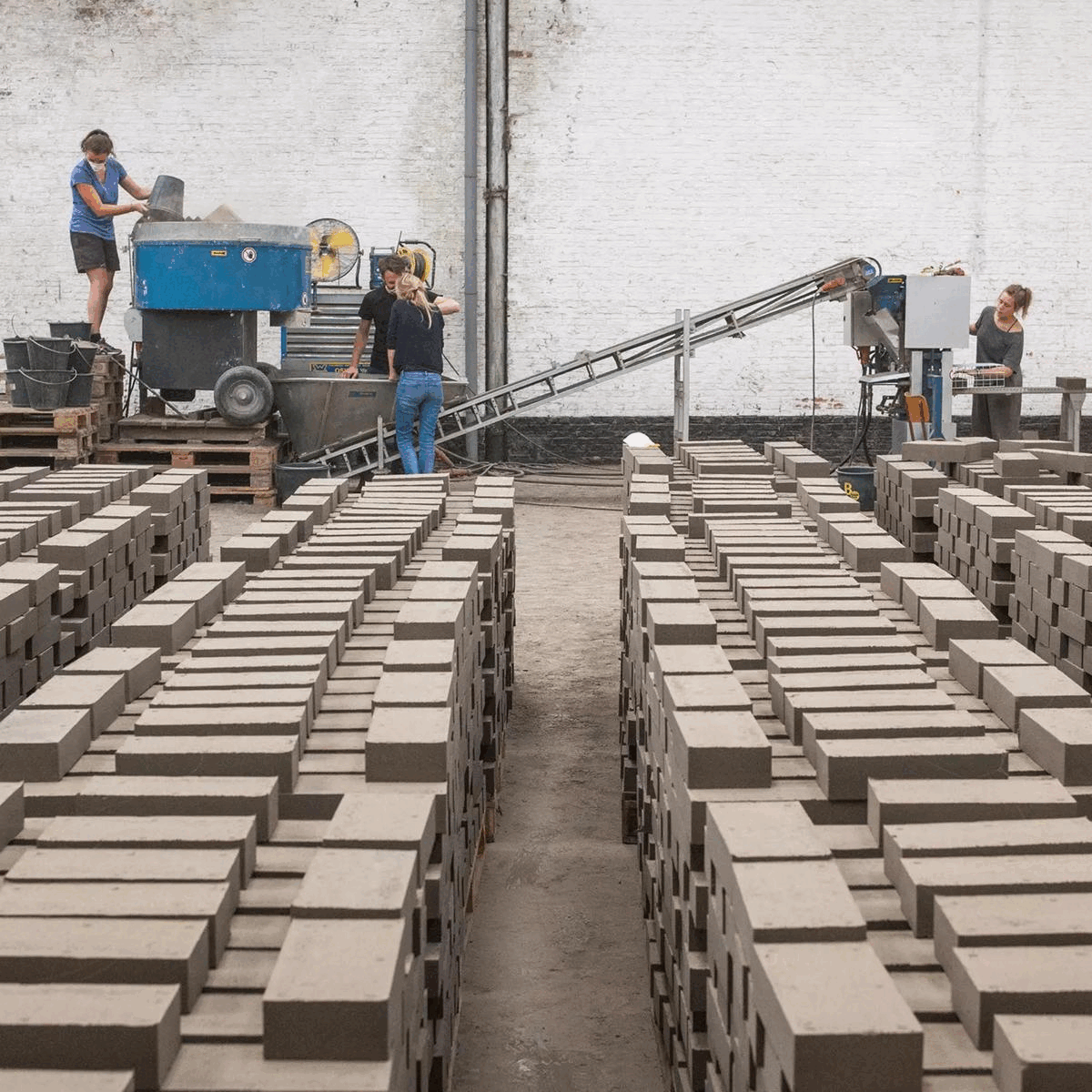 Material Reuse Strategies
Symposium
Same Same but different
BC architects & studies & materials

The 99 percent
Rotor
Thu 11.05.2023 • 18:00 – 20:30 • HS 7 Schütte-Lihotzky
TU Wien • Karlsplatz 13, 1040 Vienna
The symposium aims to showcase a discussion between two leading architectural practices – BC architects & materials & studies and Rotor – which employ material reuse strategies as a fundamental way of practicing architecture. Central to the discussion will be the focus on organisational aspects of each practice, their links to education and a systemic outlook towards new material cultures.
BC architects & studies & materials
Same Same but different
by Nicolas Coeckelberghs
About the practice:
BC is BC architects & studies & materials. BC stands for Brussels Cooperation and points to how BC grew – embedded within place and people. We operate through 3 legal entities registered in Belgium: BC architects bv (architecture company), BC studies vzw (non-profit education laboratory), BC materials cv (material production cooperative). BC is a hybrid practice, designing and undertaking "acts of building" towards systemic change in the construction sector. We strive for bioregional, low-tech, circular, beautiful and inclusive design. We work with our minds and our hands, undertaking activities such as community organisation, material production, contracting, teaching, prototyping. We aim to impact positively on people's ideas and planet. We act on behalf of the generations after us.
About the speaker:
Nicolas Coeckelberghs is an architect and a co-founder of BC architects & studies & materials – he graduated from the international master of architecture of Sint-Lucas Brussels, as well as a postmaster in earthen architecture at CRAterre in Grenoble. Nicolas is also lecturer at the Faculty of Architecture & Arts of Uhasselt since 2015. 
www.bc-asm.org
www.instagram.com/bcmaterials_org
www.instagram.com/bcarchitectsandstudies
Rotor
The 99 percent
by Victor Meesters
About the practice:
Founded in Brussels in 2005, Rotor is a multidisciplinary association specialized in material flows and reuse strategies. Rotor fosters the debate on questions related to resources, waste and obsolescence in the building sector through applied research projects, exhibitions, conferences and publications. Representing Belgium at the 12th International Architecture Exhibition of the Venice Biennial in 2010, their exhibition Usus/Usures explored wear as a reaction to use and a potentially creative architectural process. In 2013 they curated the Oslo Architecture Triennale, including a vast exhibition on the challenges facing 'sustainable' architecture today, Behind the Green Door. In parallel with these exhibition projects, Rotor continued to realize various design projects, often interventions in existing architecture. This work has its equivalent in a growing series of deconstruction projects in which Rotor Deconstruction, a separate, spin-off entity created in 2014, oversees the dismantlement of building components, in buildings slated for demolition, for reuse purposes. In 2015, Rotor's work was rewarded with the Global Award for Sustainable Architecture, awarded under the patronage of UNESCO. Since January 2019, Rotor is leading an Interreg NWE project entitled FCRBE – Facilitating the circulation of reclaimed building elements in Northwestern Europe which aims to increase 50% of reused element circulation within the construction sector. Rotor and Rotor DC are currently established in Brussels, collectively employing around 35 people. 
About the speaker:
Victor Meesters is a French architect who lives and works between Brussels and Paris. He joined Rotor in 2014, where he mainly leads research projects, consultancy missions, supervises reclamation operations and coordinates design and build of exhibitions. Since 2018, Victor is involved with Rotor in a European program (Interreg FCRBE : Facilitating the Circulation of Reclaim Building Elements) and teach design at the Ecole National Supérieure des Arts décoratifs de Paris. To his initial education (architecture and life sciences and technologies), Victor has added professional experience with architects and craftsmen in France and Japan, notably with Onco-Sousin in Nara (JP), and the Atelier International du Grand Paris (FR). In addition to his investment at Rotor, Victor is developing a freelance interior, scenography and carpentry practice. He is also a founding member of the association Le Sixième Continent, which explores the mutations of architectural practice in relation to social and cultural issues. 
www.rotordb.org
www.rotordc.com
https://opalis.eu/en 
www.instagram.com/rotor_brussels
www.instagram.com/rotordc
Foto Credits: 
1: BC architects & studies & materials, Photo: Thomas Noceto
2: Rotor DC, Photo: Horst Art and Music