LASTING EXPERIENCES – JOSEP RICART, H ARQUITECTES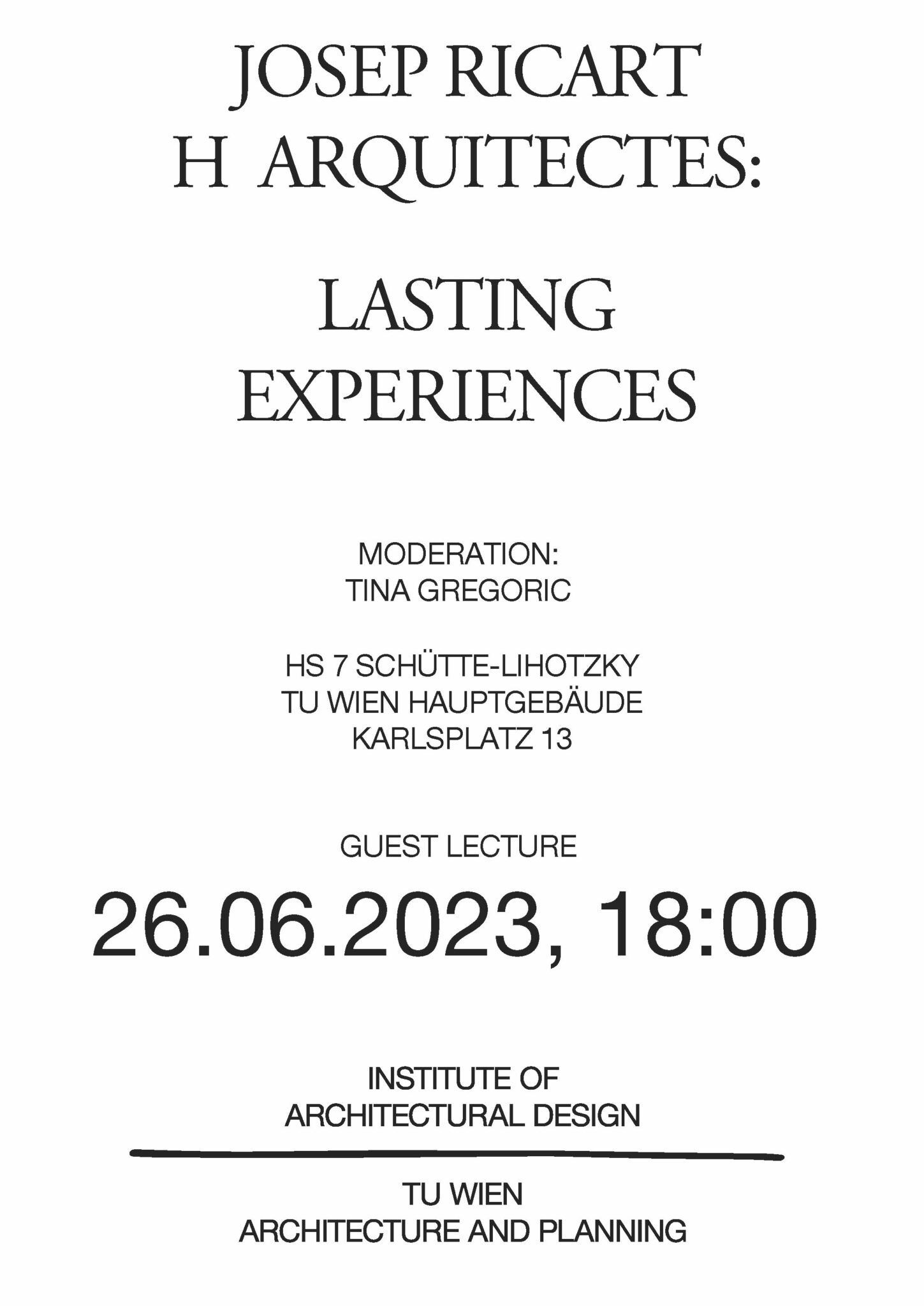 The lecture is organized by the Institute of
Architectural Design.
About the practice:
HARQUITECTES is an architecture studio established in 2000 and based in Barcelona. It is managed by four partner architects: David Lorente Ibáñez, Josep Ricart Ulldemolins, Xavier Ros Majó and Roger Tudó Galí, who count on an ample team of collaborators, such as architects, interior designers and students.
All of them licensed between 1998 and 2000 in ETSAV (UPC), where Josep and Roger teach in the Department of Architectural Projects and Technology. Xavier also teaches Projects in the ETSA Barcelona.
Their work has received many awards – for built works and also in architectural ideas competitions – and it has been published in many national and international media. They have also been selected in various exhibitions and invited as teachers and lecturers in Europe and America.
About the lecture:
We understand architecture as experience, and our own experience has shown us that the most convincing, intense and emotional moments happen as a result of the collaboration between the material conditions of the space and the natural, physical and social conditions of the context.
Designing the experience of the human being in architecture as a perceptual experience represents a double opportunity: it means recovering comfort design as an architectural responsibility and also means designing in a more sustainable way within architectural design and not engineering.