Alice Rawsthorn – Design as an Attitude
About the lecture:
Design is one of the most powerful forces in our lives – and we have never needed its power more urgently at a time of intense turbulence and deep uncertainty. Alice Rawsthorn, author of the book Design as an Attitude and co-founder of the design research platform, Design Emergency, will describe how a new generation of digitally empowered and politically aware designers is addressing such daunting challenges as the deepening climate emergency and refugee crisis, rising inequality, injustice and intolerance, ensuring that we make the most of the benefits of powerful new technologies while avoiding their dangers, and helping us to assuage the human and economic damage caused by Covid-19. For centuries, devastating global crises like this deadly global pandemic have fuelled constructive periods of radical redesign and reconstruction. Will that happen again this time? If so, will design be empowered to play a decisive role in the process? And what could and should the outcome be?
About the speaker:
Alice Rawsthorn is an award-winning design critic and author, whose books include Hello World: Where Design Meets Life and, most recently, Design as an Attitude. Her weekly design column for The New York Times was syndicated worldwide for over a decade. Born in Manchester and based in London, Alice is chair of the board of trustees of Chisenhale Gallery and a founding member of the Writers for Liberty campaign for human rights. She is a co-founder with Paola Antonelli of Design Emergency, a research platform that investigates design's role in building a better future. Their book, Design Emergency, will be published in May 2022. Alice has been awarded an OBE for services to design and the arts.
Links:
https://www.gbl.tuwien.ac.at/designasanattitude/
www.facebook.com/alicerawsthorn.0
www.instagram.com/alice.rawsthorn
www.twitter.com/alicerawsthorn
—
The lecture is organised as part of the Module 'Critical Architectural Practice' led by Prof. Tina Gregoric and Jakob Travnik, investigating broader planetary issues, impacts and responsibilities of architecture and architects in relation to nature, culture and the future.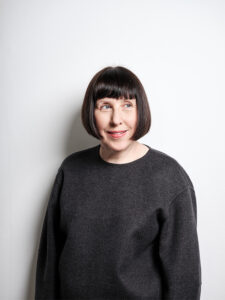 DesignasanAttitude__AliceRawsthorn__guestlecture__