Atelier Luma – Design and Research as Tool for Transition
About the lecture:
Atelier LUMA is a program of LUMA Arles. It has been based in the Parc des Ateliers in Arles since 2017, and is deeply connected to its geographic and cultural environment: the Camargue region, the Alpilles mountains, and the Crau plains. For the team and collaborators, inspiration for locally rooted projects comes from sources as varied as rice cultivation, mineral quarries, salt marshes, sheep farming, and traditional textiles and ceramics.
The lab hosts a multidisciplinary network of designers, artists, biologists, engineers, farmers, philosophers, sociologists, and activists, who work alongside each other to face the challenges of our local area's transition. Alongside the members of its ecosystem, Atelier LUMA is committed to balancing social and economic development. It aims to explore possible scenarios for transforming consumer cultures and existing systems of production. As a locally-focused experimental lab, Atelier LUMA also participates in knowledge-sharing networks and in initiatives around the world.
About the speaker:
Jan Boelen (1967, Belgium) is a curator of design, architecture, and contemporary art. He is rector at the Karlsruhe University of Art and Design (HfG), and artistic director of Atelier LUMA, an experimental laboratory for design in Arles, France. Boelen studied Product Design at the Media & Design Academy in Genk and is the founder and former artistic director of Z33 – House for contemporary art in Hasselt, Belgium. He was curator of the 4th Istanbul Design Biennial in Istanbul (2018) and initiated Manifesta 9 in Belgium (2012). Lastly, Boelen curated the Lithuanian Pavilion Planet of People in the Venice Architecture Biennial (2021). Over the years he has been fashioning projects and exhibitions that encourage the visitor to look at everyday objects in a novel manner. 
Boelen recently edited Social Matter, Social Design: For Good or Bad, all Design is Social (Valiz, 2020), and his writing addresses the implications of design in everyday life, and how artistic practices shape the discipline. 
Links:
https://www.gbl.tuwien.ac.at/atelier-luma-design-and…/
https://www.facebook.com/jan.boelen.33
https://www.instagram.com/boelenjan/
https://www.atelier-luma.org/en/?locale=en
—
The lecture is organised as part of the Module 'Critical Architectural Practice' led by Prof. Tina Gregoric and Jakob Travnik, investigating broader planetary issues, impacts and responsibilities of architecture and architects in relation to nature, culture and the future.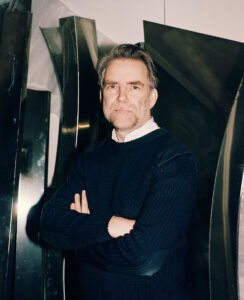 CAP__poster__Jan Boelen__FINAL